The Sequel is here...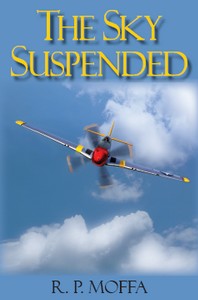 About The Sky Suspended
The Sky Suspended continues the story of Patrick Montalto, now an Ace, and a USAAF Lieutenant newly transferred from the British Western Desert Air Force. Arriving just weeks after Operation Torch, the Allied invasion of North Africa in November 1942, Lt. Montalto finds himself in the 3rd Fighter Squadron 104th Fighter Group, flying not his sturdy P-40, but Reverse Lend-Lease British Spitfires. With new friends and old, he battles through the winter over Kasserine, El Guettar and Cape Bon, adding kills to his score. He briefly renews a boyhood romance with a visiting Red Cross volunteer before moving with the war to much-conquered Sicily. On a temporary stint to Italy, Patrick is shot down in rugged Abruzzi. Badly wounded, he is rescued by a local teacher, Vivianna Altessa. A spark is ignited before he is smuggled back to the Allied lines, vowing to return. But instead the 104th is moved to Corsica, covering the long slog up the Italian boot. Spring of 1944 finds the Group transitioning to the P-51 Mustang. Operating from new bases in Southern Italy, Patrick's mission is to escort 15th Air Force heavy bombers pummeling Hitler's Reich, and to find Vivianna.

 The Story Begins...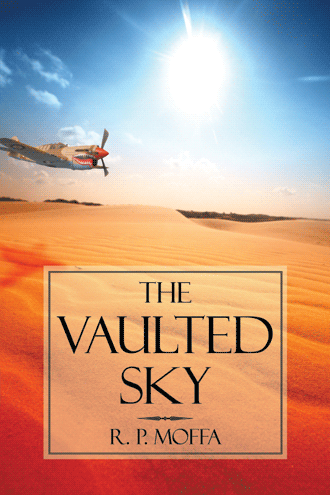 About The Vaulted Sky
The "flying business" seizes Patrick Montalto at an early age. A young, Italian-American from New York, his earliest memories of a fragile biplane avoiding a disastrous end on an autumn day in the country provide the single-minded impetus to an improbable journey.
It starts when his father and a friend chip in for a harmless airplane ride from a small grass airstrip in the Westchester hills. It is a coming of age journey as Patrick learns to fly on that field during a Depression that doesn't allow for many dreams. As the Second World War engulfs Europe, it takes Patrick to a barely clandestine British operation to recruit American flyers, where he has to choose between one dream of college and another of the sky.
His choice leads him first to the cold skies of Canada and then through the gray, damp air of Northern Ireland, where he makes lifelong friends and learns the basics of being a fighter pilot. Expecting to join fellow Americans flying Spitfires in the RAF Eagle Squadrons, he instead finds himself flying American P-40s in the bloody skies over Egypt's Western Desert, trying to keep Rommel's Afrika Korps from the Suez Canal.